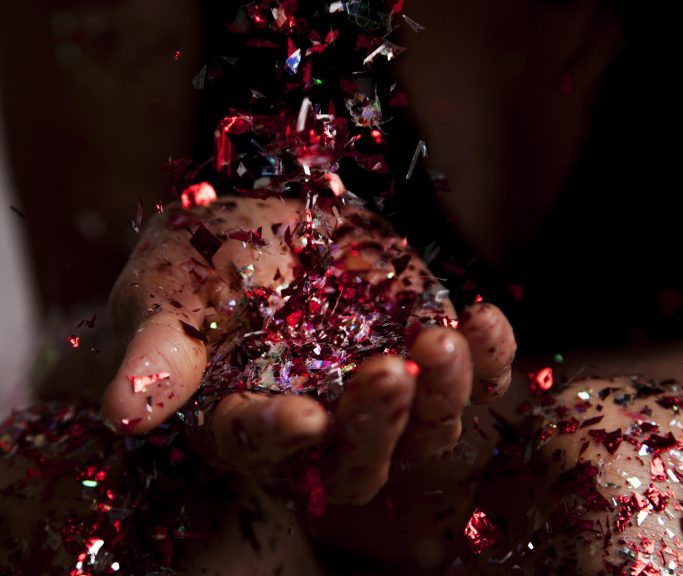 As some of you might know, in October 2019 I started working for The Marfan Foundation full-time as the Director of The VEDS Movement.
I have been thinking a lot about the last three years since diagnosis- where I was then, and where I am now.
What an amazing journey it has been.
When I was diagnosed, I felt alone. I didn't know anyone else with Vascular EDS, and the Ehlers-Danlos Syndrome facebook group I was in rarely had posts from someone with VEDS.
That's how the Youtube channel started, about a month after I was diagnosed.
Then I started to meet some AMAZING people. I got connected with Jared, from Annabelle's Challenge in the UK. At some point I was added into the VEDS facebook group. I talked with Kyle Dolliver from Ryan's Challenge.
I met two amazing doctors working with people with VEDS, Sherene Shalhub and Peter Byers at UW. I found out they were working on something called the vEDS Collaborative– A research project connecting researchers and patients to drive research in a direction the community wanted it to go. I WAS SO EXCITED. I cannot express how excited I truly was! ALL CAPS does not do it justice.
Shortly after starting with the vEDS Collaborative, I was asked to join their Advisory Board, where I worked closely with John and Dave DeMasi, from Fight vEDS, and Sherene and Peter. I also met many people working with the vEDS Collaborative in the broader stakeholder group- Cathy Bowen, Rachel and Jeremias Tays, Emma and Justin from the Defy Foundation, Abby DeLong, Lara Bloom from the Ehlers-Danlos Society, and many more. I LOVE everyone I have worked with in the Collaborative.
I started interviewing other people impacted by VEDS on the podcast, Staying Connected, in Spring of 2018. To-date, I have talked to almost 30 people about their stories with Vascular EDS on the podcast.
I finally met some of these amazing people I had been working with in July 2018 in person, at the first vEDS Collaborative meeting. It was such a heartwarming and special experience, meeting so many others affected at one time. I loved every second of it. Shortly after the meeting, John DeMasi wrote this heartwarming blog about his experience there. John DeMasi passed away earlier this week, and I have read this blog post over and over again, wishing I could hear his voice one last time.
In 2019 we continued with the vEDS Collaborative and met again in person for another research meeting in August 2019. Many others had joined the Collaborative in 2019, including The Marfan Foundation, and it was a whirlwind of a year! I felt like we were speeding forward to drive research, and we would stop at nothing.
I am going to pause here for a tribute to John DeMasi for what he has accomplished. John had just started his career as a doctor. He helped start the vEDS Collaborative with Sherene and Peter. He started Fight vEDS with his brother, Dave, and they launched an awesome genetic testing program. Overall he was incredibly passionate and had an amazing amount of fire to help everyone affected by VEDS. His legacy lives on in what he has accomplished, and the way he touched everyone's heart who met him or talked with him.
It is so amazing to me the amount of drive I see in the people I meet in the VEDS community. This community so desperately wants change, and to help each other, and they will stop at nothing.
Which leads me to now.
I am so incredibly grateful to be leading The VEDS Movement and driving forward change and support for this community.
Since the launch of The VEDS Movement, we have started five monthly support groups, launched a website entirely devoted to Vascular EDS, and have been working tirelessly to drive forward change for our community. We were even published in an emergency medicine journal.
To be leading the Movement is such an honor, and I know that even after I am gone, the Movement will continue to charge forward for this community and carry the torch.
I am so humbled by every wonderful person I have met with VEDS, and the memory of all the wonderful people we have lost. Their memories live on as we continue to make change for others living with this diagnosis.
I hope I am here to do this for many years to come, but I know that if I am not, the fight is not over. This community will stop at nothing to make a difference, and I hold everyone in the community close to my heart.
Much love to all of you. <3