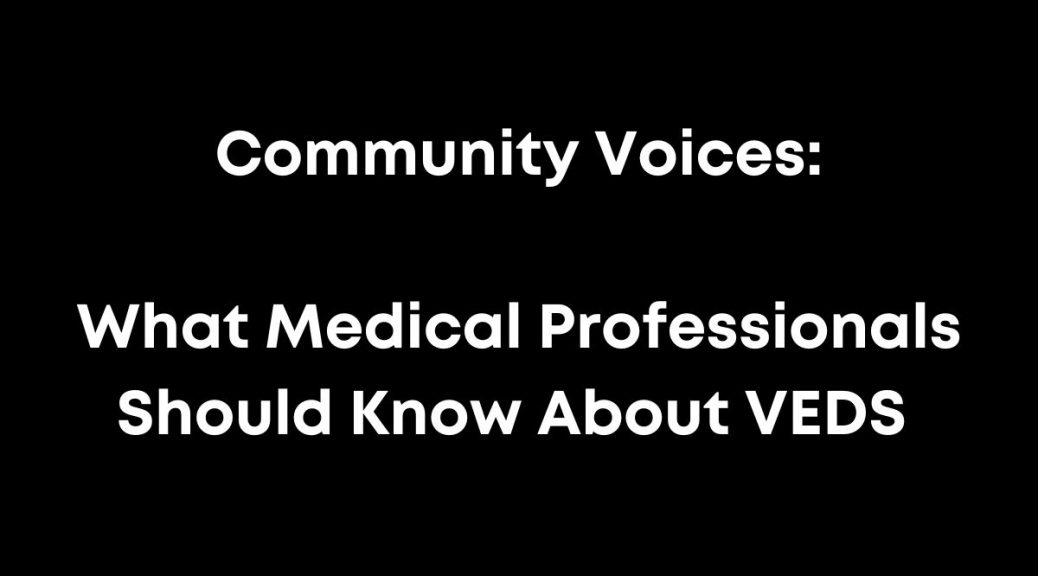 What Medical Professionals Should Know about VEDS
What Medical Professionals Should Know about VEDS
Over the last few seasons of Staying Connected, I've asked some of our community members living with or caring for loved ones with Vascular Ehlers-Danlos Syndrome (VEDS) what they think medical professionals should know about VEDS. This special episode is a compilation of some of those responses.
There are several organizations providing information and support for people affected by VEDS and medical professionals. Some of those are The VEDS Movement, Annabelle's Challenge, and the Ehlers-Danlos Society. I encourage you to visit their websites and learn more.
You can support this podcast by subscribing to my Patreon at https://www.patreon.com/Translucentone
Thank you all my patrons for supporting the show, and extra thanks to my top-tier Connected Patrons:
Jon Holtom
Kacey Keegan
The views, information or opinions in the blog, podcast, and vlogs are solely those of the individuals involved and do not represent the opinions of The Marfan Foundation. The Marfan Foundation is not responsible and does not verify for accuracy any of the information contained in them nor does the information constitute medical or other professional advice or services.
Podcast: Play in new window | Download